Mac and iPhone Repair Service
We can repair the same equipment the Apple Store does and a lot, lot more. In fact, many surrounding Stores and other Retailers send the most complex repair jobs to us.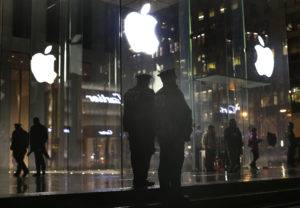 Out of Warranty Service
Computers and devices no longer covered by Apple's warranty or AppleCare program can still be repaired at A-M-S-Computers. Our technicians can diagnose the problem and provide an estimate including parts and labor.
Remote Support
If your Mac can get online, we can Remote Control to your system and fix the problem right then. We do this through a secure connection established by remote control software for this purpose.
Data Recovery
We can recover information from a damaged drive in-house where there is no need to physically open the drive. Otherwise, we send it to a ISO Class 5 Certified Cleanroom to get the data recovered.
Screen Repair
We can replace your defective LCD screen with a brand new, OEM screen at a fraction of the cost of a replacement from Apple. We use the same name-brand LCD screens that your Mac came with from the factory.
A-M-S-Computers
6148 Ridge Rd.
Port Richey, FL 34668
727-645-6956
https://www.ams-computers.com